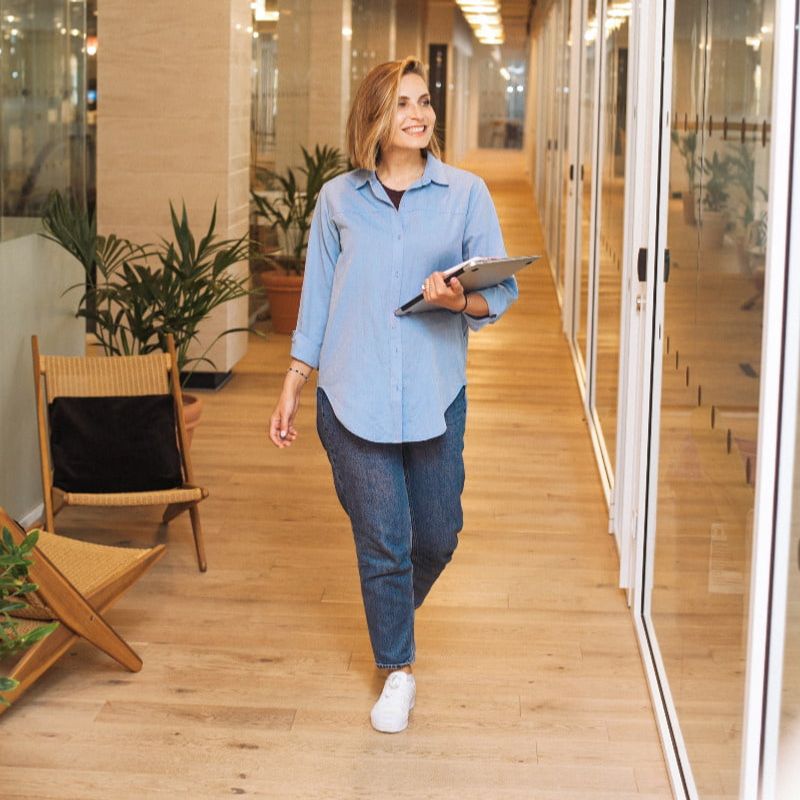 About Elite Talent Hub
Who we are is defined by our expertise, our passion, and our commitment to excellence. Elite Talent Hub is an Irish recruitment agency that embodies these qualities.
Founded in 2023 in Limerick by Sean Savicic, Paul McCarthy, and Barry Dolan, Elite Talent Hub has rapidly established itself as a unique provider of recruitment services throughout the Republic of Ireland.
Our team of skilled professionals specialise in diverse industries across industrial, commercial, engineering, construction, and healthcare sectors.
With our unparalleled knowledge and experience, we are dedicated to matching the best candidates with the right jobs, helping to build successful careers, and thriving businesses. At Elite Talent Hub, we believe "who we are is defined by the quality of our work and the results we achieve".
We are proud to be a part of the Irish business community, and we look forward to continuing to serve our clients with unparalleled commitment and dedication.
Gareth McGrane

HR Director

​I have been thoroughly impressed with the Elite Talent Hubs professionalism, expertise and exceptional service throughout the recruitment process. They have a deep understanding of the construction supplies industry and the unique challenges it poses when it comes to recruitment. Their knowledge and experience have enabled them to deliver top-quality candidates who are an excellent fit for the roles we required. The communication and responsiveness have been outstanding as well. They were consistently quick to respond to any queries or concerns we had and provided regular updates throughout the recruitment process. This has enabled us to make informed decisions and move quickly when necessary. Overall, I would highly recommend this recruitment agency to anyone looking for a reliable and effective recruitment partner. They have proven themselves to be a true asset to our organisation and I have no doubt they will continue to deliver excellent results in the future.

Chandrima Sarkar

Electrical BIM Engineer

​I highly recommend Sean as a phenomenal professional and a true asset in the hiring process. Sean played a pivotal role in helping me secure a fantastic job opportunity, and I am incredibly grateful for his unwavering support and guidance throughout the entire process. From the moment we connected, Sean exhibited exceptional expertise and a genuine commitment to helping me succeed. He was always available to address any questions or concerns, providing prompt and thoughtful responses. Thanks to Sean's unparalleled support, I secured a position that aligns perfectly with my career aspirations and professional goals. I can't express enough how thankful I am for his dedication and commitment to helping me succeed.If you are seeking a knowledgeable and supportive professional to guide you through the hiring process, I wholeheartedly recommend connecting with Sean Savicic. He is a true champion for talent and an outstanding mentor.Thank you again, Sean, for your exceptional assistance and making this career milestone possible.

Kate Tynan

Senior Physiotherapist

​Paul has been extremely supportive throughout the entire recruitment process, from finding the perfect role based on my experience and skills, to preparing for the interview and answering any queries I had along the way. I would highly recommend Elite Talent Hub when next looking for a new role.

Tom Shanahan

Director

​We in Limerick consider Elite Talent Hub to be a neighbourhood agency. Paul and Sean are extremely proactive recruiters who actively listen to and support their clients. They invested a lot of effort in finding us the greatest talent, and they succeeded in doing so by appointing some outstanding applicants to senior positions. They are our key recruitment partners and have greatly aided us. We think Elite Talent Hub is a fantastic team that is committed and enthusiastic in achieving what we think is impossible given the current state of employment in Ireland. For each and every one of their clients, they go above and beyond. They are straightforward, trustworthy, and honest.

Jonathan Kiely

Sales Representative

​Sean was great to work with from start to finish in my recruitment process. He gave brilliant support, clear guidance and delivered on everything that he promised and more. I would highly recommend Sean to anyone else looking to find a suitable position and change their career. You will be well looked after by Elite Talent Hub team.

Donncha Cleary

Director

We recently worked with Elite Talent Hub for our Accounts departments' recruitment needs and we could not have been more impressed. They helped us fill a very hard-to-find position and went above and beyond to ensure that we found the perfect candidate. Their team was professional, knowledgeable, and highly communicative throughout the entire process. They took the time to understand our company culture and the specific needs of the position, which resulted in finding a candidate that was an excellent fit. We highly recommend Elite Talent Hub for any recruitment needs and look forward to working with them again in the future.

Val Bell

Sales Representative

​I found Sean to be very helpful and engaging in the recruitment process. I felt very comfortable dealing with him and how he made everything straight forward. I have no problem recommending Sean in his recruitment role and I would have no problem seeking him out if I was looking for a new role he was recruiting for.
News & Insights from Elite Talent Hub