Who are Elite Talent Hub?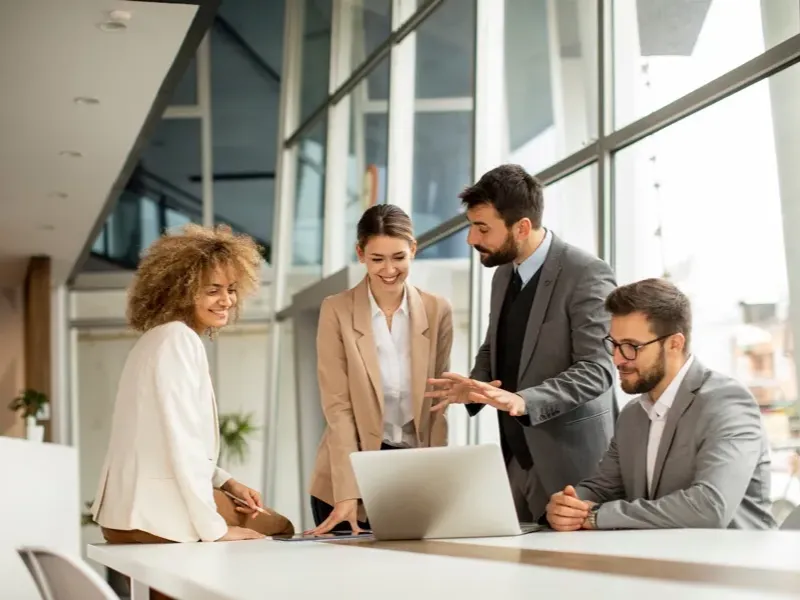 At Elite Talent Hub, we are committed to connecting the best talent with the top companies in their respective industries. We believe that the success of any business depends on the quality of its team, and we make it our mission to find the right candidates who can contribute to that success. To achieve this goal, we leverage our extensive network, cutting-edge technology, and industry expertise to identify and attract top-tier talent. We also prioritize clear communication and transparency throughout the hiring process to ensure that both our clients and candidates are satisfied with the outcome. At our recruitment agency we are dedicated to delivering outstanding results and building long-lasting relationships with our clients and candidates alike.
Our reputation is built on finding you the right people. Individuals with distinctive talent who truly change the world. With the right people, your business can realise its ambitions and go further than you ever thought possible.
Employer Solutions & Services
We pride ourselves on being different from other agencies in a number of ways.

Firstly, we believe in taking a personalized approach to recruitment. Instead of relying on generic job descriptions, we take the time to understand our clients' specific needs and requirements, and then tailor our search to find the right fit. This approach ensures that we only present candidates who meet the exact criteria, saving our clients time and money.

Secondly, we place a strong emphasis on diversity and inclusion in our recruitment process. We believe that a diverse workforce is essential for success in today's global marketplace, and we are committed to finding talented candidates from all backgrounds.

Thirdly, our agency is technology-driven, and we use the latest tools and platforms to streamline the recruitment process. This allows us to identify and reach out to top candidates quickly and efficiently, giving our clients a competitive edge in the hiring process.

Finally, we prioritize building long-term relationships with our clients and candidates. We strive to be a trusted partner to both, offering expert guidance, support, and advice throughout the recruitment process and beyond. At our recruitment agency, we are dedicated to delivering exceptional results and providing a truly unique and innovative approach to recruitment.
Our support steps to Clients:
Understanding the Client's Needs

The first step in supporting our clients is to understand their staffing needs. We take the time to get to know each client, understand their business, and identify their staffing requirements. By understanding the client's needs, we can provide tailored recruitment solutions that match their requirements.

Sourcing and Screening Candidates

One of the most important services we offer to clients is sourcing and screening candidates. We use a range of methods to identify potential candidates, including advertising, networking, and headhunting. We also screen candidates to ensure they meet the client's requirements and are a good fit for their company's culture.

Providing Professional Advice

We provide professional advice to clients on the recruitment process, including job descriptions, salary expectations, and interview techniques. Our team of recruiters has extensive experience in the industry and can provide valuable insights into the job market and the skills and experience candidates need to succeed.

Interviewing and Selection

We conduct interviews and selection processes on behalf of our clients, ensuring that only the best candidates are presented for consideration. We provide feedback on each candidate's strengths and development needs, helping our clients make informed decisions about who to hire.

Background Checks and Onboarding

We conduct background checks on candidates to ensure they have the skills and experience they claim to have. We also provide support to clients during the onboarding process, ensuring that new hires are integrated into the company culture and are set up for success.

Building Long-Term Relationships

At Elite Talent Hub, we believe in building long-term relationships with our clients. We provide ongoing support to our clients, including advice on retention strategies and market trends. We are always available to answer any questions and provide guidance to our clients.

Connecting exceptional talent with the top companies
We take the time to understand your unique requirements and culture, ensuring that we only present candidates who meet your specific needs.